Episodes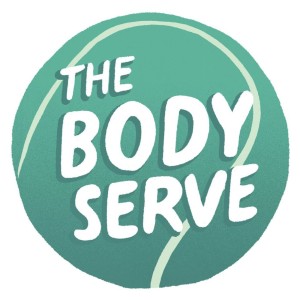 Monday Sep 10, 2018
Monday Sep 10, 2018
There are so many things to talk about from the U.S. Open women's final, but chief among these is that Naomi Osaka bossed her way to a maiden Grand Slam title. We talk about just how awesome Naomi and her game were this past fortnight, before wading into the mess that was the drama in the championship match. We implore listeners to consider multiple things we think are true of this situation, instead of painting this as a black and white issue. We belatedly finish with Novak's 14th - and oh so impressive - Slam title, before revisiting the Pliskova saga and how it could have been avoided.
02:53 Naomi Osaka's star is born
10:33 So, we get to the final...
14:57 Looking at what happened with empathy
23:30 To coach or not to coach
29:42 Why questioning Serena's integrity cuts so deep
35:15 Rules are rules except when they're not
42:34 Serena claims unequal treatment, was it the right time?
46:14 What does it take for people to see blackness at play?
54:28 Where Serena and her team went wrong
66:32 Multiple things are true: to recap
70:40 Novak wins #14 and ATP etceteras
79:28 The Pliskova mess and how we could have avoided it
Comments
(1)
To leave or reply to comments, please download free Podbean or